Placed within the historic stone walls of a contemporary, subterranean home our Japanese-inspired sanctuary creates a refuge from busy city life…
Our client's love for terrariums helped inform the brief, with increased planting and hard landscaping details vital to the scheme. Full-width rear glazing combined with terraced levels created a panoramic vista of the garden. When entering the living space and looking out, we wanted the clients to feel an immediate sense of calm and at one with their own sanctuary of green.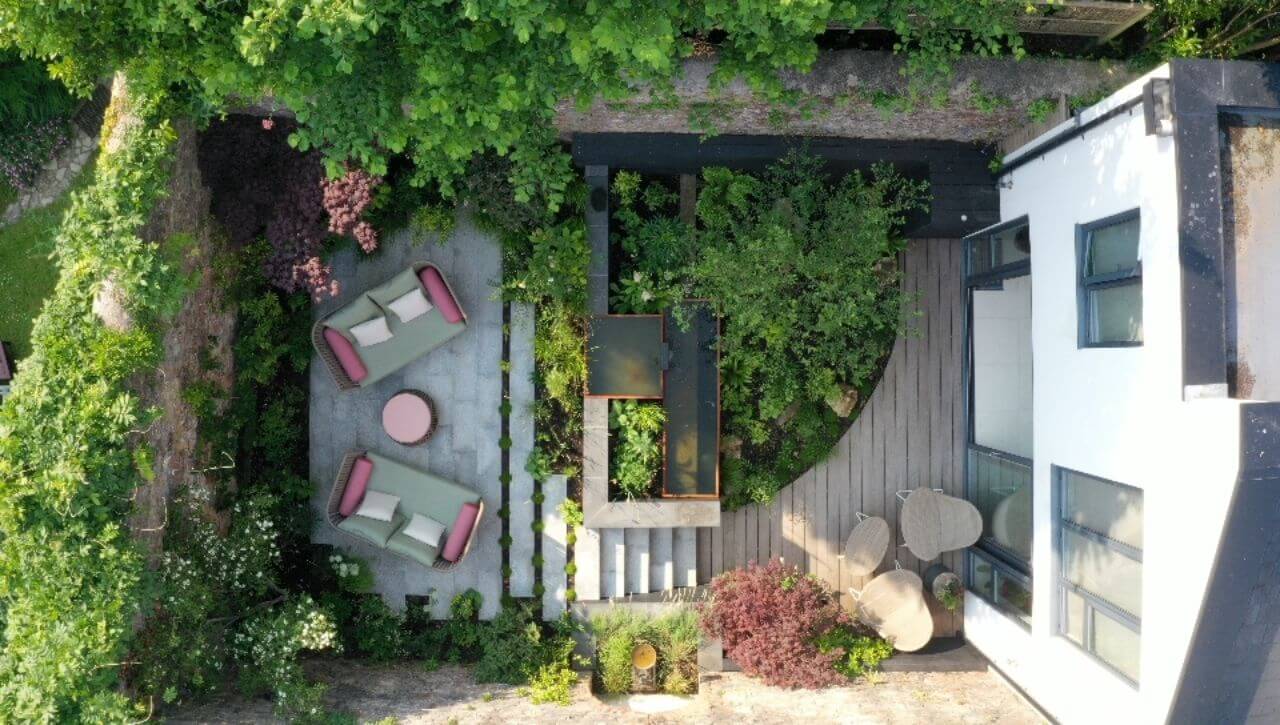 The existing garden comprised of two well-proportioned Granite terraces. Working with these levels and reclaiming the granite ensured the project costs were better assigned to material selection, features, and trees. We selected green textured planting, paired with multistem trees and successional planting, to accompany the deep black charred Accoya.
The aesthetic benefit of amazing historic stone walls had its downside – access. Being a subterranean home with garden walls of 3.5m high accessing the site was a challenge. A scaffold tower with electric hoists, and the later addition of conveyor belts, aided the project and allowed for a smooth project delivery.
From start to finish Will, Jamie and the whole team at Artisan were a real pleasure to work with. From the initial scoping meeting, Will and Jamie listened to what I wanted to try and create, and then combined their complementary skills and experience to come up with the project plan. – R + I