Caledonian Coastal Garden…
Awarded a Silver RHS Medal and designed by Aidan Cifelli, Artisan undertook the construction of their first show garden. A scheme inspired by Aidan's memories of the west Scottish coastline, the pairing of modern industrial materials and coastal planting.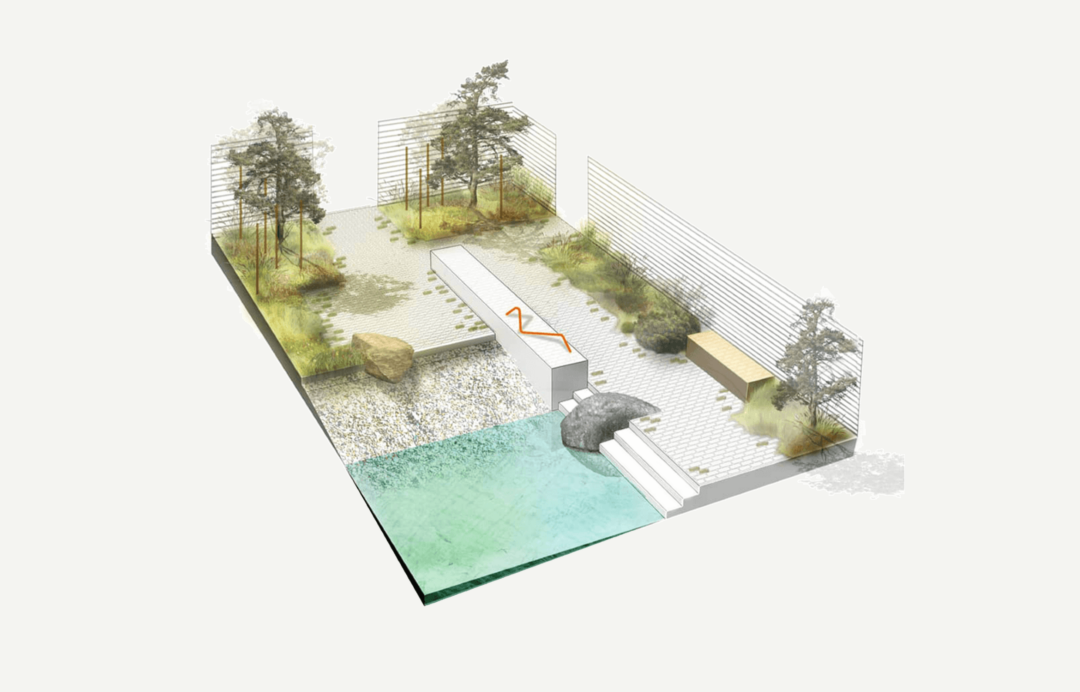 Two stunning and unique Scots pines anchor the design to the landscape with dwarf pinus sylvestris dotted through bordering beds. Beautiful grey clay pavers, kindly donated by Brickwork Vande Moortel, meander around the central polished concrete feature dispersing into the beds as if the natural landscape has claimed it back. The bespoke and unique central seawall, crafted and sponsored by DaVinci Designer Concrete, sits effortlessly in the centre creating a feature to journey around, sit and enjoy.