Located on top of Dundry Hill our client's traditional farmhouse overlooks Chew Valley Lake and the Chew Valley.
We were instructed to design the garden adjoining the new extension, a light touch on the front garden, and the courtyard. The extension had been meticulously designed to blend in with the rest of the house which was constructed out of the now unavailable Dundry stone. Our task was to create a new terrace and raised lawn that complimented the property and was accessed through the bifold doors on the new aspect. The retaining walls were built from steel-reinforced hollow concrete blocks and clad in rustic Purbeck walling. We hand cropped grey granite stone to cope the walls and used buff limestone paving for the terrace.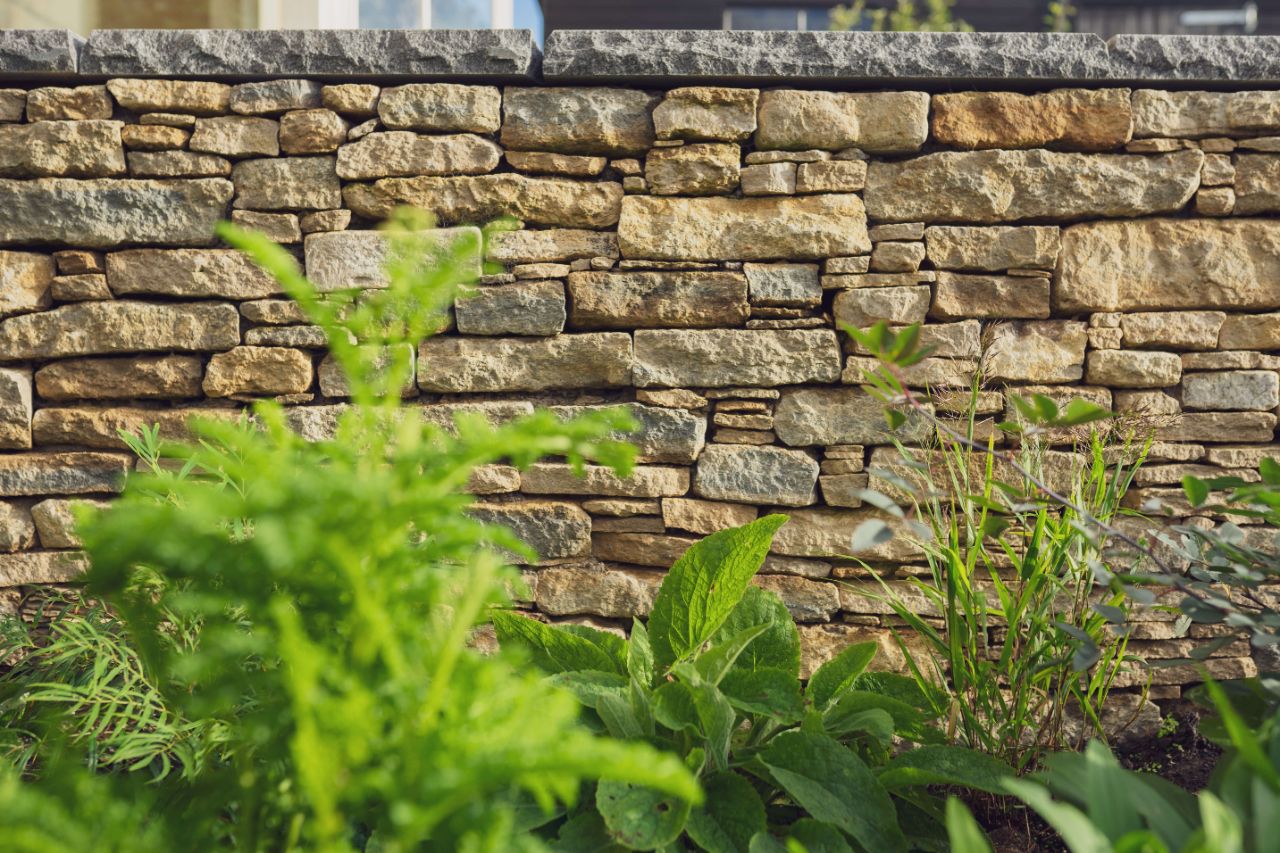 The courtyard, which predominantly provides a space to view from the kitchen, contained a disused well. We capped the old well with block and beam, and in homage to the old water feature, design a reflective pool to sit in its location. Shade-loving plants nestle the stone-clad feature into the space with a single spotlight creating depth in the evening.
This project was in build during one of the wettest Winters on record. With its exposed, southwest facing, hilltop position we were faced with full frontal weather. There were days that it snowed onsite and 1 mile down the hill there was no snow at all. Although the site was accessible from a private driveway, all gardens were on higher ground with retaining walls and steps. The logistics of moving over 100 tons of material into position tested our experience and project management skills.
From our first interaction with Will and Jamie we felt they understood what we were hoping to achieve and through their creatively and expertise we have a beautifully landscaped rural garden that we are able to enjoy throughout all seasons. – S + S