Following on from the success of the Japenese-inspired rear garden, we returned for the front…
In the early stages of the design process, setting the brief is the foundation of how the garden will evolve. Part of this discussion is weighing up key elements of practicality and usefulness balanced with the overall aesthetic. More commonly referred to as 'Form over function' (or vice versa). When designing front gardens, function tends to be the leading element due to the nature of the space and it's primary use – moving from outside of the property to the front door. This can present challenges when aspiring to certain aesthetics, whilst still allowing the core requirements to be delivered.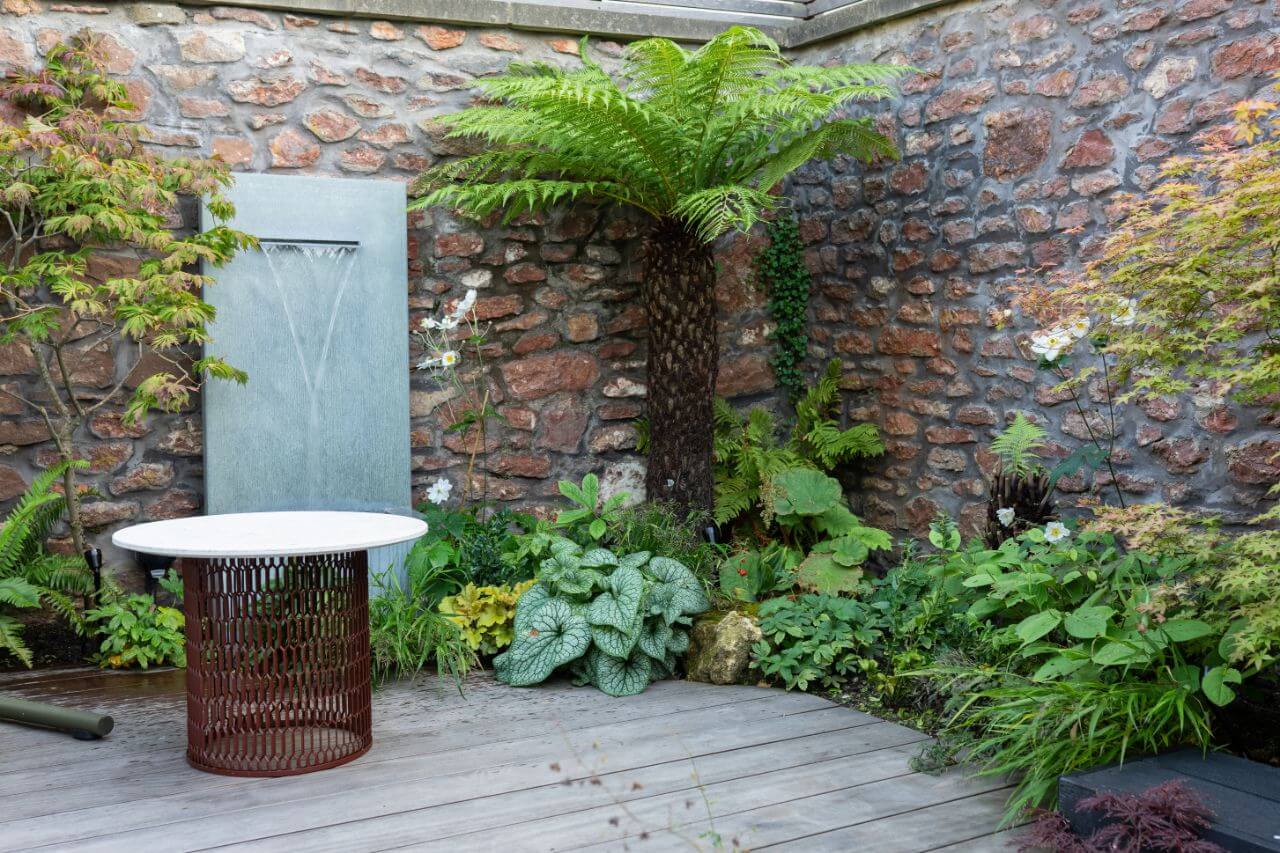 Creating focal points away from the main path helps the garden to feel like more than just a way through. Proportional greyed thermowood, soften and underpinned with the deep green planting, provides a spot to recline and destress. Linking the rear garden to its new front partner is achieved through the execution of the same characterful materials – Kebony decking, charred Accoya and cool grey Granite. Planked paving, interspersed with Sagina moss, interrupts the direct route from door to door whilst a bespoke charred Cedar screen divides the expanse of traditional stone walls.
I would not hesitate to recommend this team of young, enthusiastic, skilled and professional artisans to anybody thinking of redesigning their outdoor space. – R + I