Take a tour of our favourite outdoor spaces. Each has been designed and landscaped with care by Artisan Landscapes.​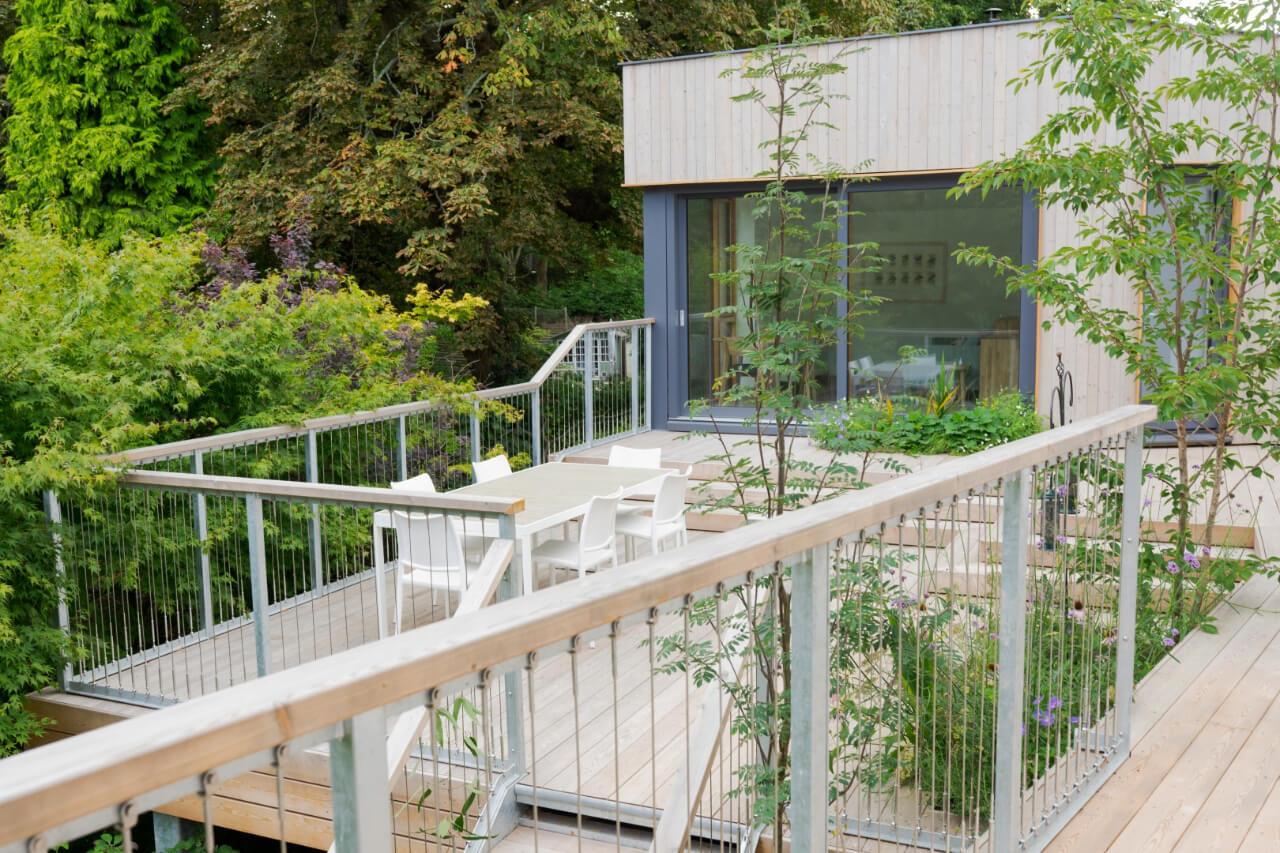 Sloped Garden and Larch Deck, North Bristol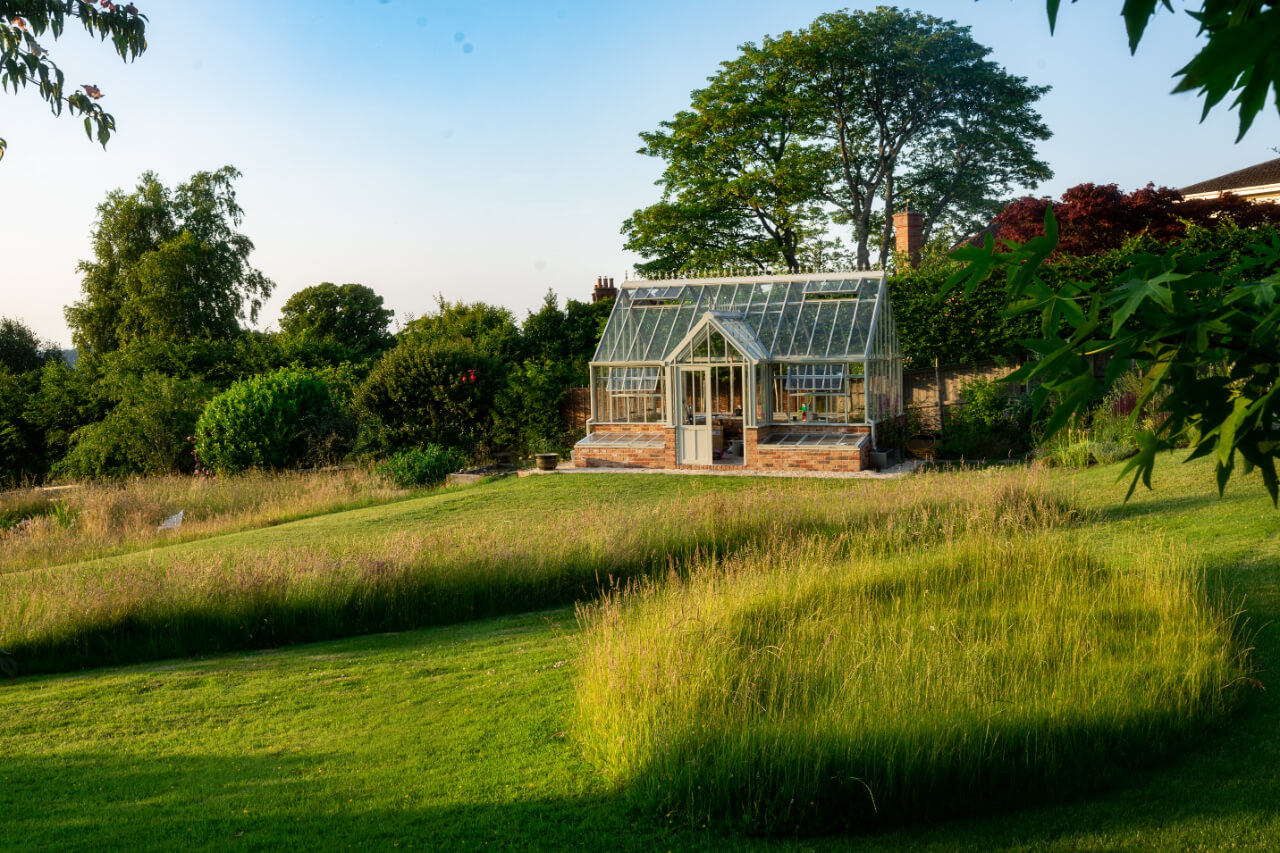 Country Garden, Abbots Leigh
A combination of longer grass, wild-flower meadow and herbaceous planting beds situate the elegant Hartley Botanic glass house into the rolling rural landscape.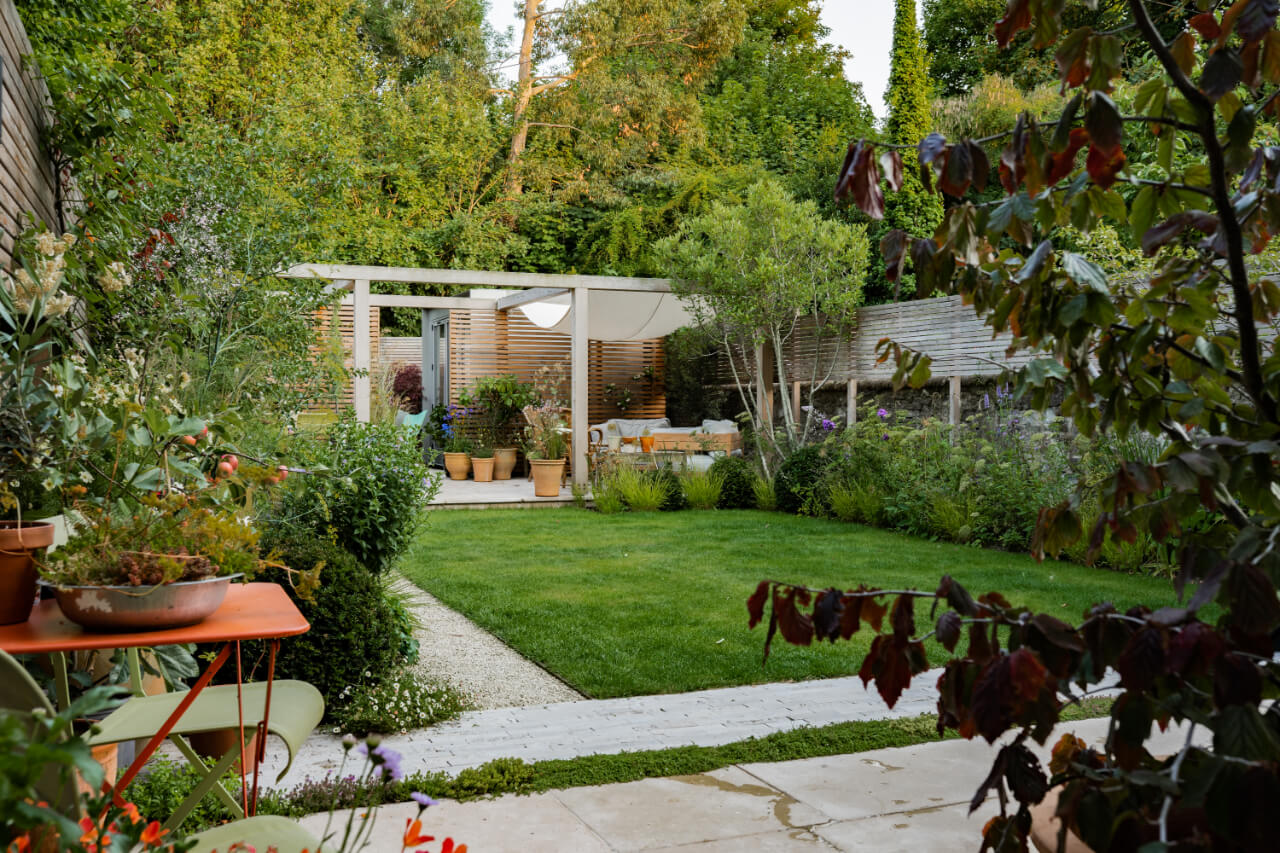 Family Town Garden - Cotham
...the brief for this town garden design was to create a sanctuary for our clients to escape the trappings of the WFH lifestyle.
A Japanese-Inspired Sanctuary
Placed within the historic stone walls of a contemporary, subterranean home our Japanese inspired sanctuary creates a refuge from busy city life...
Following on from the success of the Japenese-inspired rear garden, we returned for the front...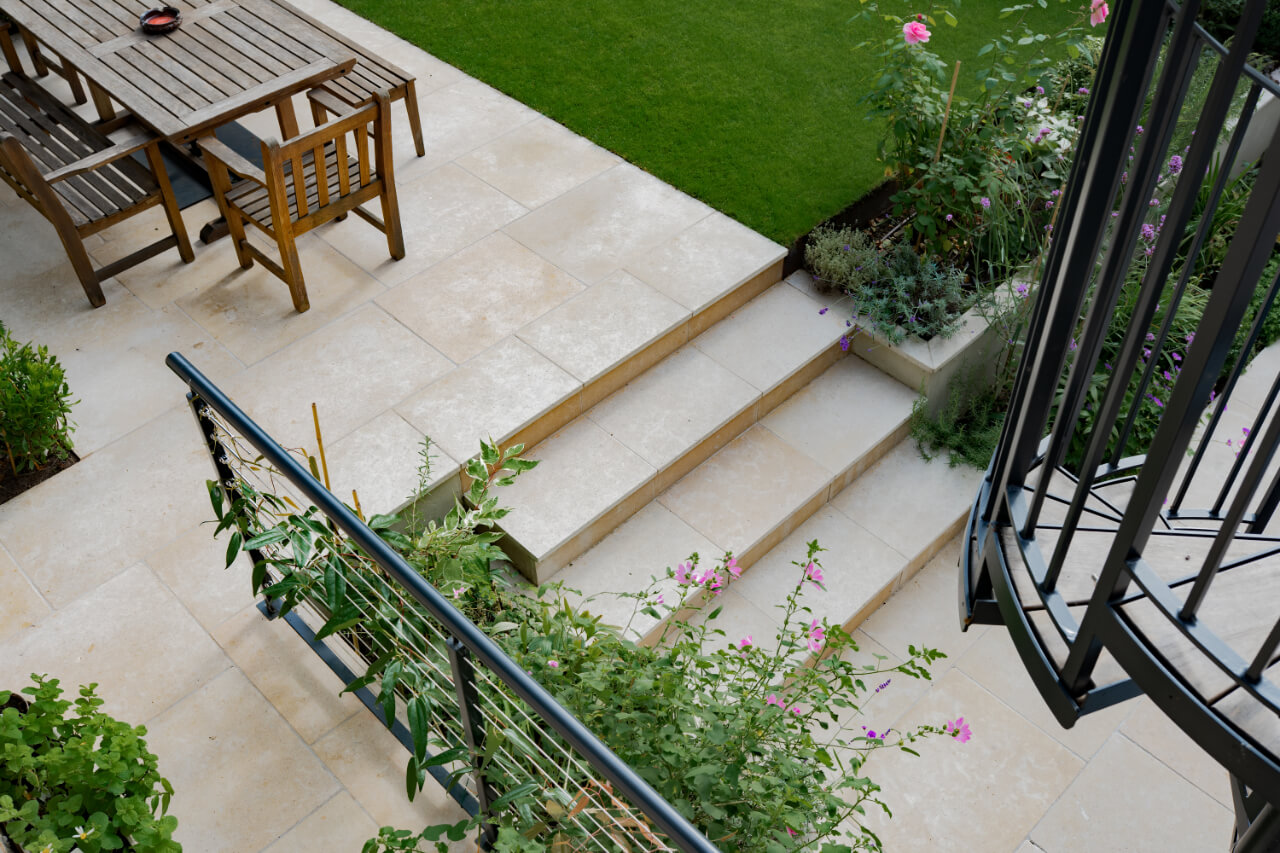 Chew Valley Views & Traditional Stonewalls
Located on top of Dundry Hill our client's traditional farmhouse overlooks Chew Valley Lake and the Chew Valley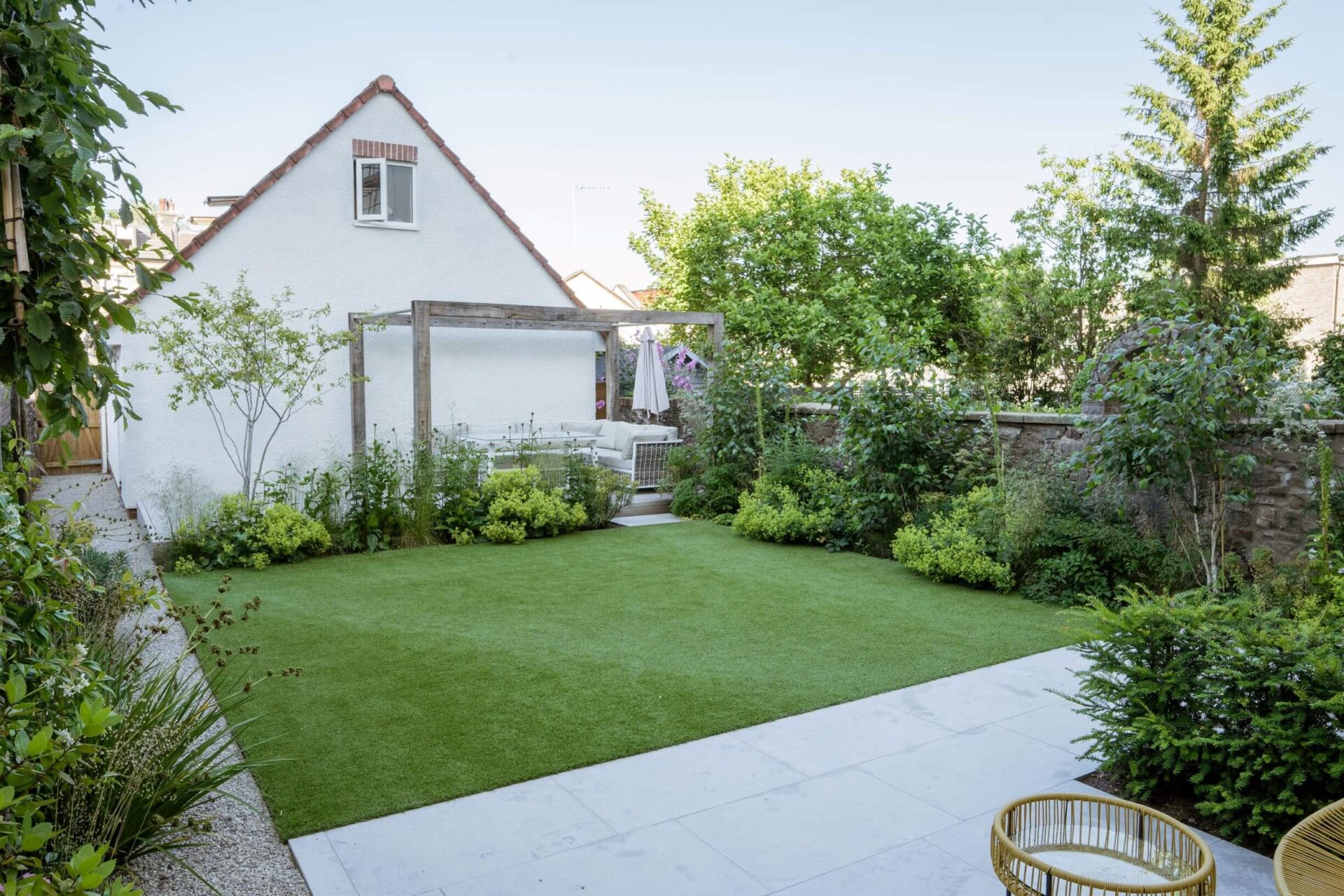 Suburban Redland Family Garden
A once uninviting blank canvas renovated into an all year garden…
A transitional gravel garden situated in the grounds of a traditional Wiltshire farmhouse
Modern Meets Traditional In Long Ashton
A unique and challenging project; 5 terraces, an eclectic material palette and a 6-month build over Winter...
Silver Medal at RHS Tatton 2019
Awarded a Silver RHS Medal and designed by Aidan Cifelli, Artisan undertook the construction of their first show garden.
Jurassic coast Purbeck stone pitchers form the tactile detail of the gardens centre circle with matching paving leading you to the classic frontage of its adjoining traditional Bristol property.
Thermowood Deck & Naturalistic Planting
A palette of robust, engineered and aesthetic materials combined with loose and gentle planting...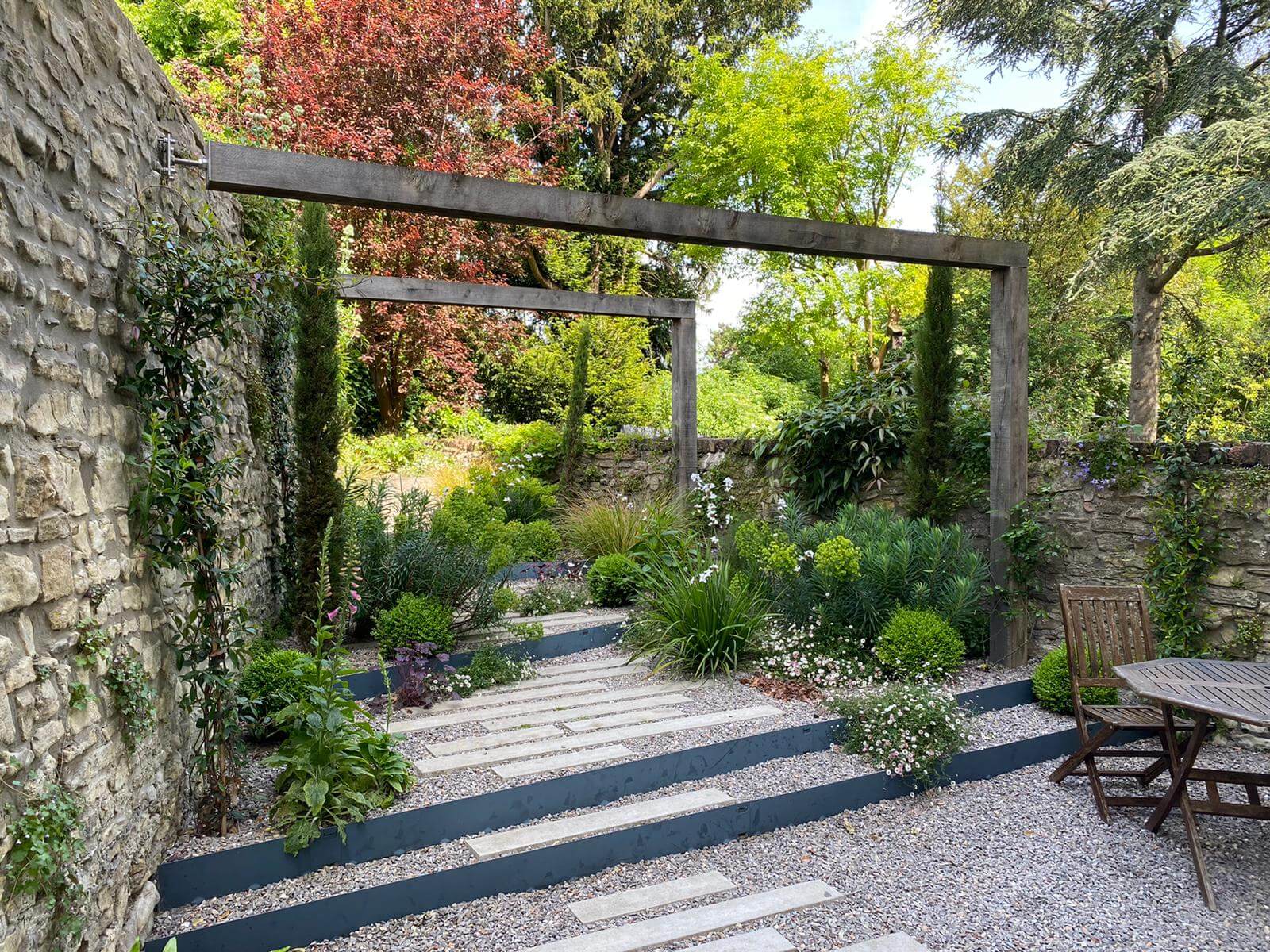 This Redland project exemplified a difficult to access and low maintenance garden.
The client required a fresh take on their garden whilst being sympathetic to the period house and new extension.
The immersive and truly relaxing atmosphere of Jamie's stunning design can be accredited to the classical layout twinned with naturalistic planting…